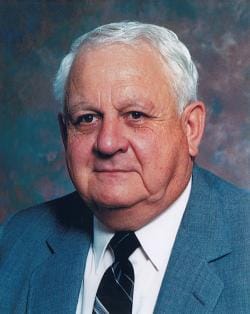 A native of Wichita, Kan., Bobier developed a love of sports at an early age. A graduate of Stockton High School in Missouri, he lettered in baseball, football and basketball. He earned Bachelor of Arts and Master's degrees in Education at Friends University.

For twelve years, Bobier taught in Wichita, with a majority of the years at Horace Mann Junior High. In 1967, childhood friend Dick Paulin convinced Bobier to come to Las Vegas to coach at Valley High School. He coached baseball and football and later became one of the top basketball coaches in Nevada history.

Known as a great teacher and stern disciplinarian, Bobier turned Valley into a basketball powerhouse. At Valley, he recorded a record of 215-100, including four consecutive state titles from 1979 to 1983. Freddie Banks, who went on to star at UNLV, arrived in 1980 and won three titles under Bobier.

In 1984, Bobier was named as the Head Coach of the McDonald's West All-American High School Basketball team.

Bobier was intense in his sideline demeanor and also gracious when the game ended. His battles with Clark, Western, Rancho and Eldorado were highly anticipated events in Las Vegas.

He was a constant presence at high school basketball events and helped to start the Las Vegas Invitational with John Farrell.

In 1986, Bobier retired from coaching. He would go to be named by the Las Vegas Review-Journal as No. 9 in its top-10 list of local coaches of the 20th Century. In 1998, he was inducted into the National High School Athletic Coaches Hall of Fame.

Bobier passed away in 2001 at the age of 71.