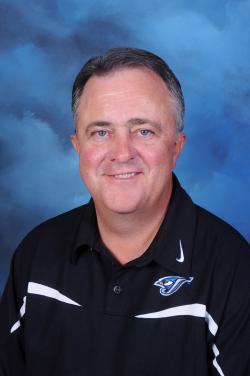 Don Logan has been synonymous with professional baseball in Las Vegas for more than 25 years. A native of Tonopah, Nev. and graduate of Utah State University, Logan possesses a vast background and knowledge of both the game of baseball and the Las Vegas sports scene, which has led to the growth and vitality of the Las Vegas 51s organization.

He began his career with the franchise as an account executive in 1984. He quickly moved his way up the front office ladder and was named General Manager in 1991. He then was named President of the 51s on Jan. 3, 2000, in addition to his responsibilities as general manager. He has been a part of Las Vegas' two championship teams, which captured the PCL title in 1986 and 1988.

Logan and the 51s, in association with the Las Vegas Convention and Visitors Authority, have been instrumental in creating both the Big League Home Run Challenge (2000-03) and the signature "Big League Weekend," which features Major League Baseball Spring Training games each spring in Las Vegas. Logan was instrumental in bringing the Triple-A World Series to Cashman Field for three years (1998-2000) that featured the Pacific Coast League Champion vs. International League champion.

In recognition of his accomplishments during his career as a baseball executive, Logan has been presented with the PCL's Executive of the Year award, both in 1992 and again in 1998. He has also received the Larry MacPhail Promotional Trophy in 1991 and 1997. Logan is chairman of the league's executive committee to oversee the operation of the PCL and serves as the advisory board for Mr. Branch Rickey III, President of the PCL.

Locally, in July of 2010, he was honored as ESPN 1100's Sportsman of the Year in conjunction with the "The Longest Radio Show Ever" to benefit The Caring Place, a local nonprofit organization dedicated to easing the journey of those affected by cancer.

Logan also stays busy in the community. In addition to his work with the Southern Nevada Sports Hall of Fame, he serves on the M.D.A. Board of Directors, A.L.S. Advisory Board, Boys and Girls Club Advisory Board, Executive Board of the PGA's Fry's.com Open and is a member of the Maaco Bowl Las Vegas Executive committee. He was also the recipient of the A.L.S. Steve Rigazio Voice of Courage Award. In September of 2007, he was the recipient of the Chin's Humanitarian of the Year at a dinner that raised money for the Muscular Dystrophy Association of Southern Nevada.

Currently, Logan serves as the Executive Director of the Las Vegas 51s.