Hall Of Famers
2015 Inductee - Joe Kelly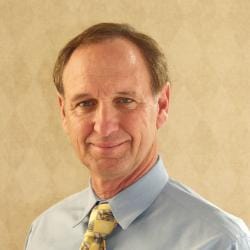 Joe Kelly has dedicated his professional career to producing an exceptional golf experience for local players and tourists. As a philanthropist, he has been instrumental in the promotion of junior golf and providing opportunities for youth in Southern Nevada.

Kelly arrived in Las Vegas in 1977, serving as the assistant golf professional at the Desert Inn Hotel and Country Club. He served as host golf professional for the inaugural Panasonic Las Vegas Invitational in 1983 and went on to serve as host professional for six PGA TOUR events and two LPGA TOUR stops in Las Vegas.

In addition to his experience as a professional and host, Kelly has been involved in the construction and opening of six local courses, including Desert Pines, Royal Links, Bali Hai and three courses at Sunrise Country Club.

His dedication to the community is extensive and enduring. Kelly is one of the founding fathers of the Southern Nevada Junior Golf Association, first established in 1977. He went on to develop the First Tee of Southern Nevada in 2000. Kelly also serves as a member of the UNLV Advisory Staff for the professional golf management program and is actively involved in forming the partnership between the PGA and the university.

He also provides his time and expertise to various organizations, serving as a board member for the Las Vegas Golf Hall of Fame, the aforementioned First Tee of Southern Nevada, Southern Nevada Sports Hall of Fame, Las Vegas Chapter PGA and the Nevada Golf Course Industry Alliance.

For all of his work in the industry and the community, Kelly has received numerous honors and awards. During his career, he has been named the Las Vegas Golf Professional of the Year in 1983, 1989 and 2009, the Southern Nevada Golf Association Golf Professional of the Year in 1984 and 2012 and the Southwest Section PGA Junior Golf Promoter of the Year in 1989 and 2008. Golf World Magazine recognized Bali Hai in 2003-04 and Royal Links in 2004 among its Top 100 Golf Shops.

Kelly was inducted into the Las Vegas Golf Hall of Fame in 2010.

He currently serves as the director of golf operations for Duncan Golf Management and oversees six courses in Reno and Lake Tahoe.
The Kelly File
Born: April 29, 1951
Claim to Fame: Kelly has dedicated his 35+ year professional career to producing an exceptional golf experience for local players and tourists.
Family: Sandy (wife); 5 children (Jeremy, Jered, Jodi, Colton and Brianna); 4 grandchildren (Jordan, Katelyn, Rieland and Knixon)